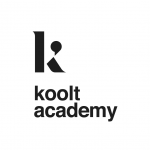 Koolt Academy has a mission to build measurable value and lasting social change through memorable brands.
Koolt Academy is a learning destination where entrepreneurs and leaders get practical tips on marketing and communications. Our goal is to help you build a memorable brand and drive positive social impact.
Our marketing & communication courses are developed by instructors who have a proven professional experience in their field.
The knowledge shared is condensed in short masterclasses that will help you quickly understand and apply complex marketing and communication concepts for your brand building.
Level up your understanding of how you can generate value in the world through marketing and brand building!
"How To Build a Memorable Brand for Social Impact" 
"How To Build a Memorable Brand" is an hour-long focused Masterclass designed for wise entrepreneurs who are building brands that drive a positive impact in the post-2020 world, but struggle with a lack of structure and overwhelmed of information. It is a step by step system on how to build a memorable brand that drives value quickly and measurable social impact.
Unlike long and expensive courses, our 1-hour long focused masterclass is a clear & professional presentation created by Oana Mudura, MCIM marketing expert, backed by thorough research condensed in short videos that ask the right questions.
You'll develop the skills you need to build a brand on a strategy that generates value on all levels, position your product correctly, build a strong culture, and measure your marketing activities correctly. All of this without feeling stuck or overwhelmed. 
VIEW COURSE
"Set the CONCEPT for a memorable brand" 
The concept is the unique spark of your brand, it's what influences the consistency of the visual identity, the product design, your brand building, and the experience you offer to your clients. It's what makes your brand unique. The brand concept is the unifying force in all your marketing activities. But how do you create a unique brand concept that is both sustainable and original? Where do you start?
Big brands once started exactly where you are right now: with the idea in mind. The concept. And they took the first step. And then the second.
The truth is there is no secret recipe. There are only marketing techniques: like research or analysis. If you are results-driven and like a strategic approach to building things, you are in the right place. During this online course, you will learn how to do the research for your brand concept like a marketing professional.